Our Culture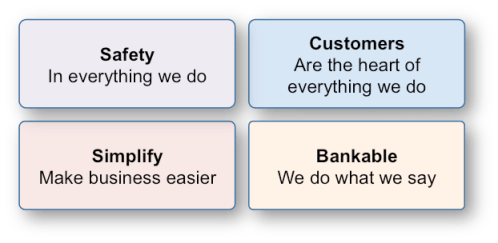 Force works with you as a partner to de-risk your projects with equipment that is reliable, fit for purpose, available, compliant and safe.
Force adds value at every interaction through a safety focus, equipment expertise, and industry knowledge.
Force is consistent, reliable and dependable. You can bank on Force to help you deliver a greater return on your project.
These values drive how we aspire to do business with our customers.
Safety
Safety is not negotiable. We aim for Zero Harm in all areas of our business. Safety is everyone's business and central to our core values.
Customers
Are at the heart of everything we do. Understanding who they are, what they want and how we can service them is core to Force's success.
Simplify
Given our business is getting bigger and more complex we are constantly working hard to ensure our products and processes are simple – making it easier to do business with Force
Bankable
We are reliable, consistent and dependable. When we commit to action we carry through. We do what we say.